I'm not much of a gamer but I have lots of friends who are, including author friends. This caught my attention and might make a gamer out of me too so I thought I'd share.
The Novelist
A strange game where every choice matters.
Some writers and readers of fiction find it difficult to immerse themselves in video games in the same way those who don't enjoy fiction as much do. It's mostly due to preference – after all, it's much more fun to imagine and explore the worlds of fiction, to unravel the words used by the writers and challenge ourselves to build the world from the ground up, rather than explore a world that's already been built for us, constrained by the resources, time, and efforts of the game developers who created these worlds. But developers are very much storytellers as well, and those fiction writers and readers who do enjoy video games will often find themselves drawn in by the story more than anything else.
This is what The Novelist relies on. Despite what the title may lead you to believe, the game doesn't put you in control of a novelist struggling to finish his next book, and it's in this way that the game differs from most others that revolve around writing as a central theme. Most games of this theme are simulations – they allow players to pretend to be novelists and create and sell books, with the end goal obviously being fame and fortune. Variants of this genre have included games where players create visual novels, and even program games (game within a game?). While they've been successful, they're not quite as endearing to writers, as they have no real story within them.
The Novelist, on the other hand, treads a completely different path. Developed by Kent Hudson and released on Steam; in 2013, the game put players in control of a spectral figure living within a beach house that's been rented out to the family of a novelist who suffers from crippling writer's block. The spectral figure is then tasked with helping the novelist not only overcome his writer's block, but also reconnect with his wife and developmentally challenged son, who have grown increasingly distant in the months leading to the game's events.
Every decision made by the player has extreme effects on the storyline unraveled, and as the days and weeks wear on, players are treated to more information about the story the novelist is writing, the story of the family, and the story of the beach house and the spectral figure within it. It's an interesting tale, and it's one that writers and avid readers will definitely enjoy, and the method of gameplay involved is also an added bonus. There's no mindless button mashing, and the game is all about content.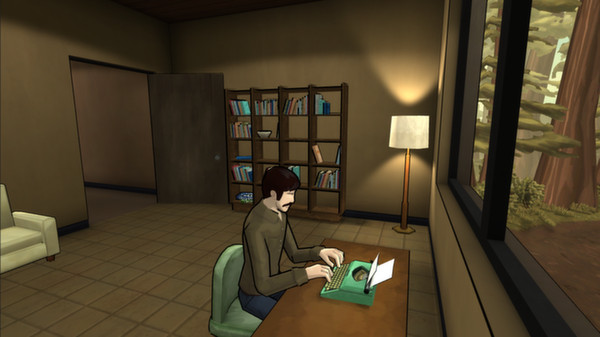 ;
After all, more than gameplay, what truly makes a game unique is its content. We have all seen great literary works transformed into games, from Don Quixote being transformed into a film and then a PlayStation 2 game to Beowulf and Alice in Wonderland featuring in their own slots on Betfair;. It's always interesting to see what kind of new twists game developers can put on these timeless tales, but in the end, it's really just something we've all read before.
The Novelist, on the other hand, is an intriguing, fresh story about family life and the struggles of a real family. It's endearing and immersive, and a great choice for fiction lovers.